Southeast Georgia Health System Foundation can now provide warm, comfortable lodging for in-treatment cancer patients, family members of critical care patients, rotating medical students and on-call Health System team members thanks to an incredible gift from Hugh Nunnally and his family. Mr. Nunnally's compassion and devotion to our Foundation and Health System has changed the lives of those we serve. We welcome you to Nunnally House…
Take a virtual tour of the Nunnally House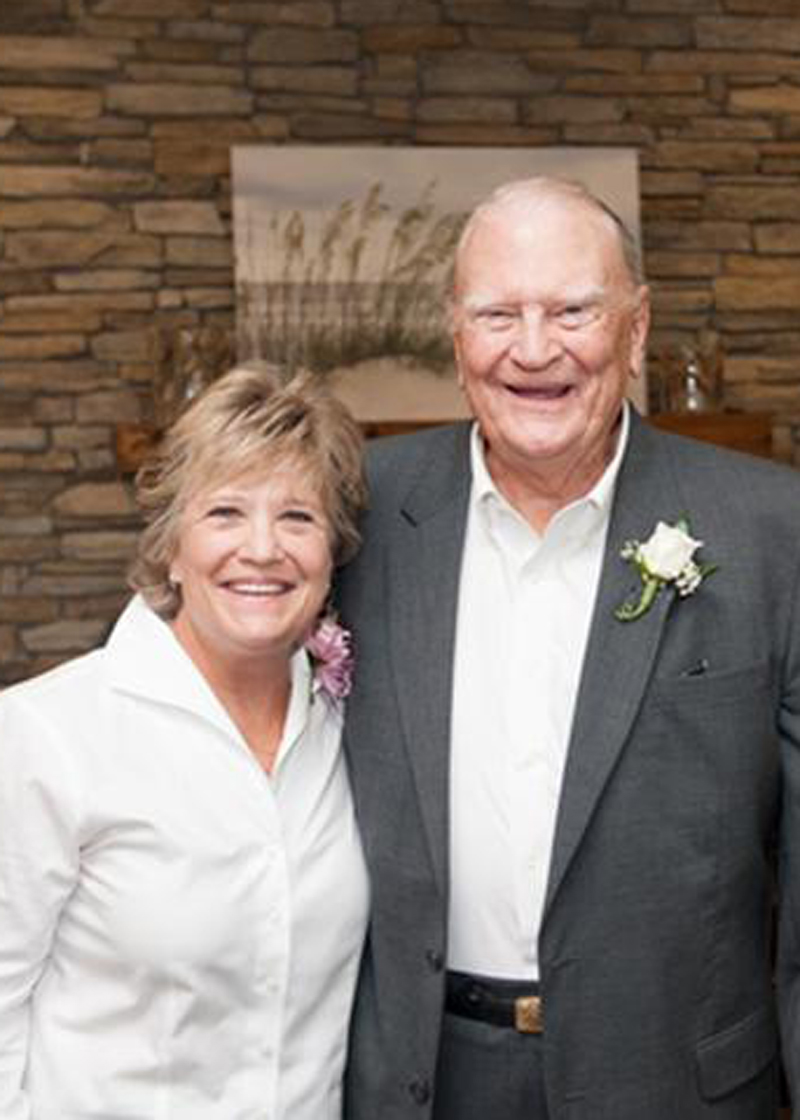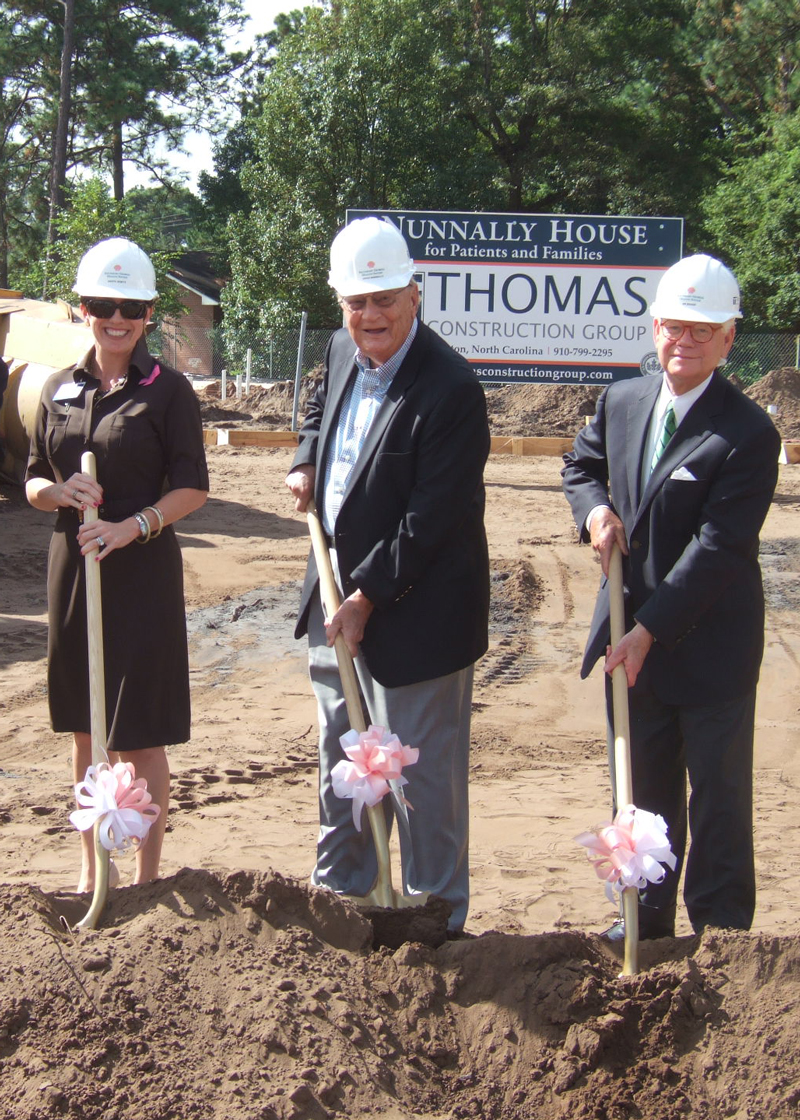 Nunnally House doors opened in May of 2014. The beautifully designed residential facility is located adjacent to the Brunswick Campus at 3215 Kemble Avenue. The generously appointed lobby with overstuffed couches, chairs and stone fireplace creates a home-like atmosphere. Guests can be found visiting with one another or family and caretakers gather here to chat. Just off of the lobby is a Business Center for guest needs. The building features 40 furnished guest rooms, all with queen beds, cable TV, telephone and kitchenette. Spacious bathrooms feature tubs and/or showers, with fully handicap-accessible also available. In addition to the two laundry rooms with washers, dryers, irons and ironing boards for personal use, housekeeping provides daily cleaning along with all linens, pillows, towels and washcloths. Nunnally House provides a kitchen with stocked cabinets for those in need of a quick meal or snack.
In October of 2017, Gumaer Gardens at Nunnally House was dedicated to Hope, Health and Healing. The gardens were three years in planning and design, inspired by the passion and generosity of Mike and Lucia Gumaer. As strong proponents of the healing power of nature, the Gumaer's vision was to extend the comfort and serenity of Nunnally House into a natural outdoor setting.
Gumaer Gardens offer distinct and thoughtful amenities within a seamless flow through three areas. The patio features planters of lovely seasonal flowers, with comfortable furniture perfect for a cup of coffee, conversations, reading or even a meal. Alongside the high wall of flowering trees and bushes is the custom designed Aquasphere fountain by international artist Allison Armour. The fountain provides continuously flowing and falling water creating a peaceful, relaxing space. Beyond the fountain, beneath two majestic Live Oak trees, are benches that face landscape windows which subtly shift colors and details as sunlight changes. Encircling the windows is a meandering dry stream filled with small stones, inviting guests to leave their own message of hope, health and healing.
You, too, can be a part of making Nunnally House a warm, inviting place for those who will call it home in times of need. For more information, please contact Nunnally House at (912) 466-7550.
Related Articles
Our Location
3215 Kemble Avenue
Brunswick, GA 31520
Phone: (912) 466-7550
Fax: (912) 466-7553
Staffed Hours: Monday – Friday, 8:00 a.m. – 5:00 p.m.